Juniors Academy Phase 2 (U9-U10)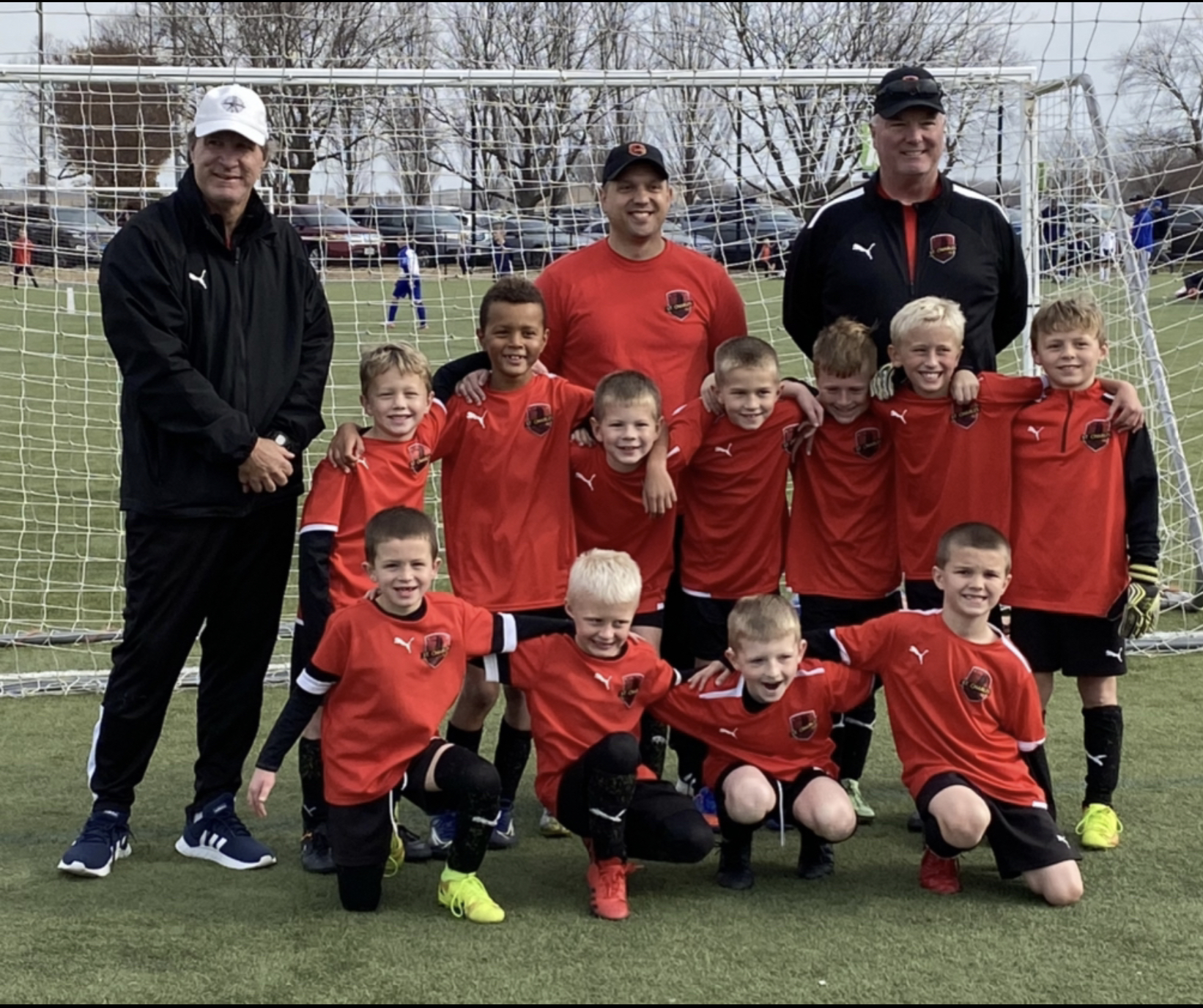 Phase 2 is the final Juniors Academy Phase before players graduate into our Competitive Program.
This transition phase overlaps the Competitive Program because U9 is the first year of competitive soccer. This overlap allows our players/teams to enter the competitive arena with a familiar face. Our Juniors Academy Director and staff will be in charge of teams as they begin their competitive soccer career. Players will learn more advanced techniques and begin to learn tactical fundamentals through game play in a 7v7 format. All in a positive and fun training environment.
ALL teams will be trained by Our Juniors Academy Director and Staff. Teams will have one team training and one technical training session each week. League games will be played primarily on the weekend. These teams will play in a local league and play in one local tournament per season.
One team practice a week (Fall/Winter/Spring)
*Winter practice will be indoors
One Technical practice a week (Fall/Spring)
Local league (Fall/Winter/Spring)