SAINT CHARLES FC - PRE-USL ACADEMY
Saint Charles FC Pre- USL Academy - Competing with a Purpose
The focus of the Pre-USL Academy program will be on our U13-U17 age groups. We believe the creation of this program will be integral in helping us achieve vertical integration from our Saint Charles FC youth program all the way up to our USL Academy and USL senior men and women's teams.
For Saint Charles FC, the launch of our Pre-USL Academy program will serve as a developmental building block in between our youth program and USL Academy program . Our club model within the Pre- USL Academy will consists of four key components:
Pathway -  A complete full club pathway from our Juniors Academy to Saint Charles FC senior men (USL2) and women's (USLW) teams.
Training Environment – Emphasis on long term player development, overseen by qualified staff and relevant support structures (Qualified coaching staff, Game Film, Sports Psychology, Sports Performance)
Programming – Structured programming and games schedule designed with a purpose with player development and p

eriodization

in mind.
Club Connectivity – Connecting our youth program to USL Academy, USL2, USLW, teams.
This phase of development focuses on all four components of the game (technical, tactical, physical, psychological) and will also start to introduce the following - game field, sports performance, and sports psychology. Our Pre-USL teams will train 3 nights per week with games primarily on the weekends. Pre-USL Academy teams will compete in regional leagues, state cup, with the U13, U14, U15, U16 and U17 players all having the potential opportunity to attend the prestigious USL Academy Cup and other international events.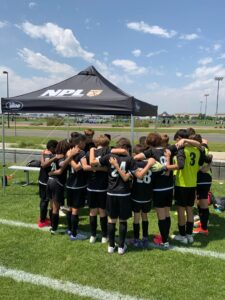 Program Details
Three team practices a week (Fall, Spring)
Two team practices a week (Winter)
Fitness testing (Fall, Winter, Spring)
Mid season feedback meeting with coaching staff (November/December)
Regional league play (Elite Academy League, National Premier League, USL Academy League)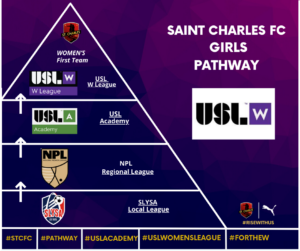 For more information email - Sean.hart@stc2020fc.com